Majella Wealth Advisers
Majella Wealth Advisers is a privately owned, financial planning firm based in Leichhardt and Artarmon, Sydney. Founded in 2002, we obtained our own Australian Financial Services License (303260) in 2006.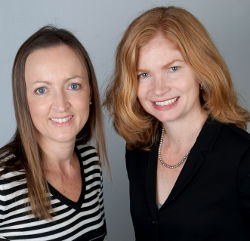 We are committed to offering the highest quality wealth management, wealth protection and retirement planning services. As each client has individual needs, we offer a tailored and pro-active service to a select group of clients.
"Our aim is to give our clients peace of mind about their personal financial management and the knowledge they have the right strategies in place to meet their financial goals."
Majella Wealth is owned and managed by Lisa Faddy and Joanna McCreery, both of whom are Certified Financial Planners and are members of the Financial Planning Association of Australia. With 20 years experience in the finance industry – careers spanning tax accounting, funds management and financial planning – we offer our clients a vast pool of investment and financial market experience together with the expert strategic advice.
Prior to establishing Majella Wealth Advisers, Lisa and Joanna worked within the institutional funds management market. They worked extensively with company, industry and Government superannuation funds on a wide range of investment matters. This experience has provided them with invaluable insight into investment management, portfolio construction and asset market behaviour.
Our Clients
A range of people seek our services, but in general, they are looking for:
advice about how to grow and protect their wealth;
advice about how best to transition into retirement;
advice about how to invest their savings.
Our clients include professionals, families, people nearing retirement, retirees, companies and charities.
Our Aim
Our aim is to give our clients peace of mind regarding their financial future.
We help them identify their goals and set a plan in action to achieve those goals. We help them to manage their cash flow better, maximise the potential of their existing assets and recommend appropriate growth strategies to build further wealth.

We also help our older clients to prepare for retirement, assisting with a tax-effective transition to retirement. Importantly, we ensure that they have an investment structure that will allow them to maximise the potential of their assets during retirement.
Please see our Financial Services Guide for more information about Majella Wealth Advisers.
why choose majella?
At Majella we do things differently. Read about the Majella edge.
four easy steps
If you think you may need financial advice, just take these four easy steps.
news and views
With a passion for our job and the research and reflection that goes with it, we are often quoted in and contribute to media articles....read more.
majella resources
A good investor is a well informed one. Go to our resources page for research papers and links to useful web sites.