Lisa Faddy
BComm/LLB, MBA (AGSM Exec), CFP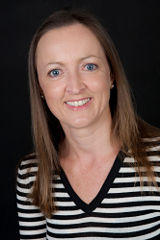 With 30 years of experience in the finance industry, Lisa offers her clients advice grounded in knowledge and experience
Lisa has been in the finance industry since 1988 and a financial adviser since 2002. Her financial planning career began at Godfrey Pembroke. Desiring to advise clients with the freedom that goes with an independently owned license, Lisa and business partner Joanna McCreery, established their own business, Majella Wealth Advisers, in 2006.
Prior to financial planning Lisa worked in expatriate tax with Ernst & Young, then moved into the funds management field, working in a variety of business development and client advisory roles at BT Funds Management, Macquarie Bank and NSW Treasury Corporation. Advising institutional clients on investment matters gave Lisa invaluable knowledge to take into her role advising individual clients.
Lisa has a Bachelor of Commerce and Law from the University of NSW (1993), a Graduate Diploma of Applied Finance from the Securities Institute of Australia (1995) and an MBA (Executive) from the Australian Graduate School of Management (AGSM)(2001). And in 2004, she completed the study requirements to attain Certified Financial Planner status.
See Lisa's Linkedin profile here.